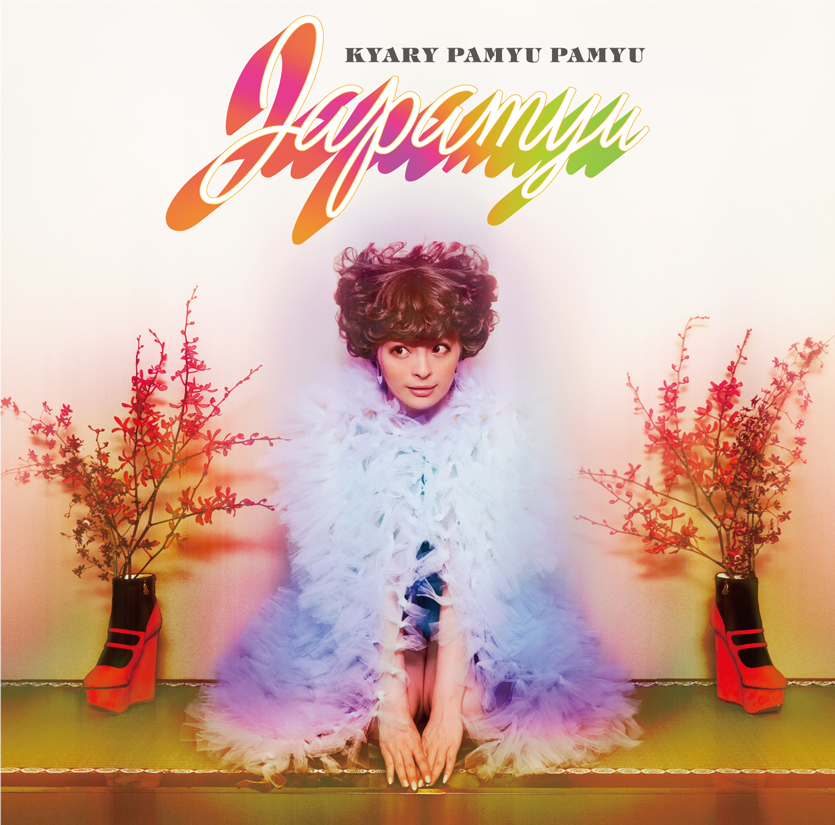 As I listen to Kyary Pamyu Pamyu's latest bubbling cauldron of everything sweet, it brings forth many thoughts about the once-was megastar. For one, this is, without a doubt, the easiest of all her records to consume. There's no padding, its like a small assortment of truffles- all enjoyable without too many to upset your stomach.
It makes me wonder why producer Yasutaka Nakata hadn't approached her music this way before, her last few albums were far too long in the tooth and made for hefty slogs on repeat spins. As I write this I'm currently on my ninth spin of Japamyu and that fatigue has not even remotely begun to sink in- it's just 35 minutes of pure J-pop joy.
It's not to say I went in over-enthusiastic either- Yasutaka Nakata has had a, well let's just say 'rough' year- with both his solo album and Perfume's 'FUTURE POP' both being received fairly negatively across the board. It hadn't left much hope for the now almost absent from the public gaze's Kyary Pamyu Pamyu, who had until recently seemed to have been pushed to the side a bit. But all that worrying was for naught, as soon as the wonderful, tone setting intro track 'Virtual Pamyu Pamyu' sucks you into it's grasp.
So much care and effort went into this album, and it shows, from its wonderfully anthemic singles 'Harajuku Iyahoi' and 'Kizunami' and the super sassy 'Kimi no Mikata', right through it's deeper cuts including the absolutely amazing 'Enka Natrium' (with its genuinely surprising breakdown) and the amazing, previously designated (rather foolishy) to b-side 'Todoke Punch'. The little touches of traditional Japanese instrumentation throughout Kyary's traditional super sweet trademark sound really makes this one stand out from the pack, and makes the initially corny album title seem much more fitting.
In the end, it may be Kyary Pamyu Pamyu's defining album, and sadly, it's all too late, for her 15 minutes were over quite a while ago. Many people have lost interest following a series of uninteresting singles (the most crippling of all being the woeful 'Easta'- thankfully absent from the album) and just general overexposure to her one-note gimmick. It's all a shame then, that Nakata and Kyary Pamyu Pamyu have only just now found that sweet middle ground here- the first Kyary Pamyu Pamyu album that feels much more than a cute novelty; which will ultimately play out to a medium-sized band of dedicated fans and no-one else.
8/10. It is no secret that Kyary Pamyu Pamyu isn't the megastar she used to be, but it would be a damn shame to miss this one.