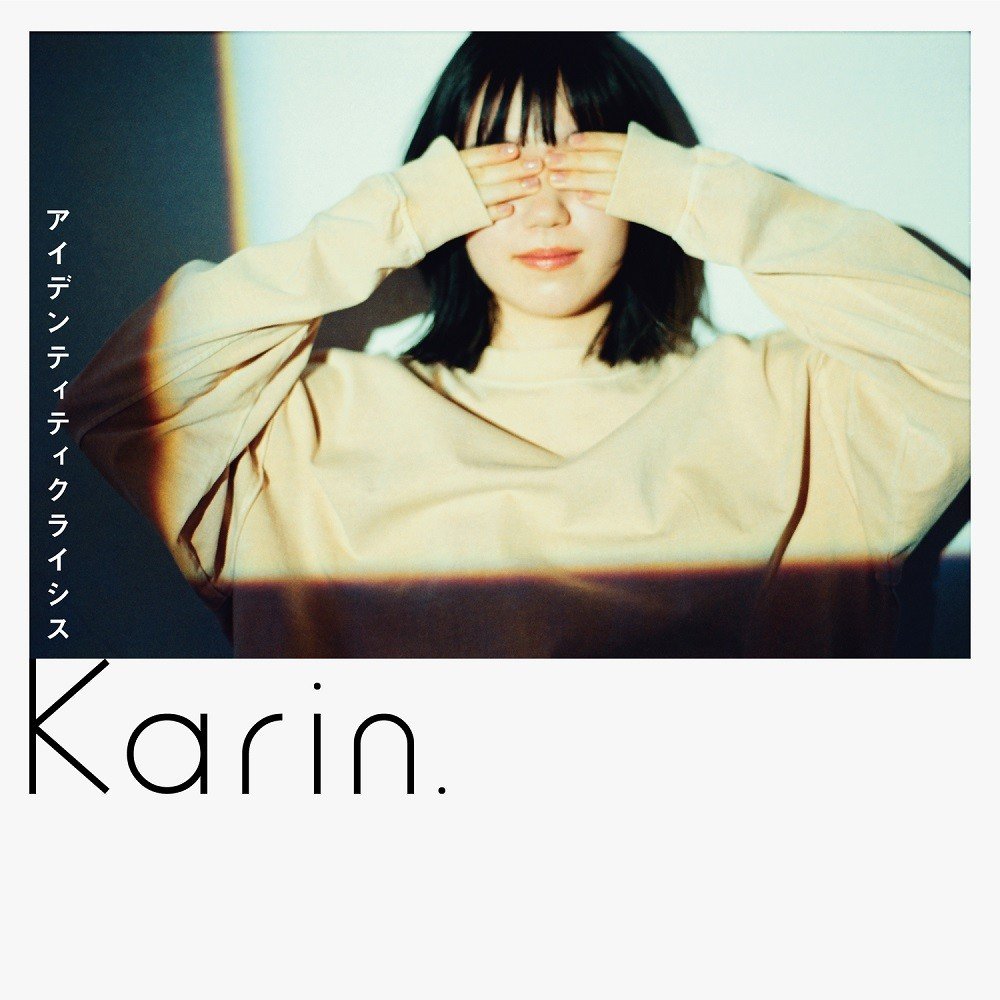 Newcomer Karin. quietly released her debut mini album "Identity Crisis" earlier this month, causing a little ripple for those in the know. It is gaining slightly more traction as word of mouth spreads. This is for good reason too, Karin. manages to find that sweet nostalgia for last generation's pop-rock and runs with it quite naturally. Often, when an artist doesn't try anything new on debut, they are either dismissed outright or written of as an (insert artist name here) clone. Karin., however manages to take many, many inspirations and avoid being pinned down by any given comparison.
She certainly is a child of her generation. The music presented here is what she grew up, knows and most importantly- loves. Her cute, nasal vocals really will resonate with those who have been into Japanese rock for a long time, and the cute, punky songwriting is refreshing from being so simple and direct. There is a quaintness to the whole thing, it has a karaoke vibe to it, which also gives it a real aura of authenticity that is often hard to come across in bolder recordings. Quite a stark contrast to other major J-pop albums of 2019, its a breezy listen that impresses without shoving itself in your face.
Karin. has a lot of sweet naivety in her songwriting, which in instantly relatable to young and older listeners alike. Songs like "Teenager" and "End Roll" bring up memories from earlier years, when J-rock seemed much simpler and insular, and remind why so many people fell in love with it to begin with. Production is bright and glossy, but never too clean to take you out of it's sweetness.
Mostly, Karin.'s "Identity Crisis" will be a nostalgia trip for those that miss the likes of late 90s pop-rock in their mix. What little this mini album has to offer in originality, is fully made up in absolute love for the artists it takes inspiration from. As we leave Hesei and enter Reiwa, it is safe to say that Hesei's sound is still going to follow for quite a long time yet.
7/10 A really lovely debut from Karin., it will be interesting to see where she goes next. For now though, a much needed listen in the dry spell that seems to have hit traditional J-pop of late. Check it out!