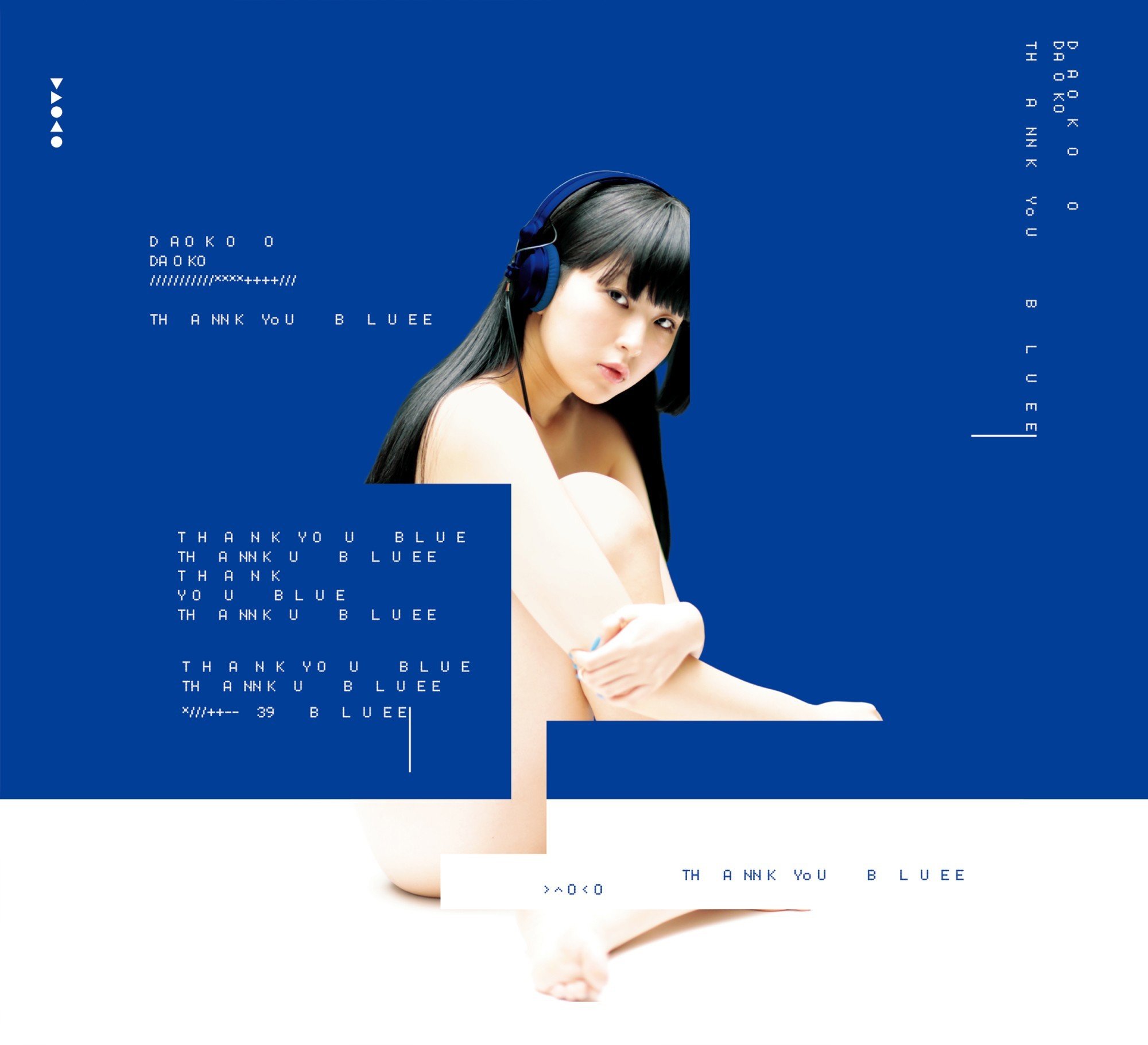 Late last year, DAOKO released her sophomore major album "THANK YOU BLUE", to an interestingly mixed reception. On one hand, you have early fans, dejected by her apparent move from her signature 'whisper-rap' sound; on the other, you have those fully embracing the change. Whatever your personal preference though, it's hard to deny how successful her last few years are, and that's certainly something to take into account when reviewing this album.
I understand people who are detracted by the 'pop' DAOKO- believe me, I really do. However, I don't think it's as big a change as some let on, and it's not like DAOKO had dropped any kind of defining previous work to cement her image in one way or another. It is a shame that we have lost quite a bit of her uniqueness through the transition though, and this album's lack of cohesive character is a direct result of this.
Her blend of pop shines most when she is doing traditional, 80s style tunes. Tracks like "ShibuyaK" and "Moshimo Bokura ga GAME no Shuyaku de" really do sound lovely and shine above more gimmicky sounding tracks, like the god awful TeddyLoid tune "Daisuki" with it's tired "bro-step" drops and lame breakdown. The less added, the better the tunes are.
The one thing that will affect everyone- is the lack of new content. Indeed, the majority of this album (if you only consider the regular playlist) are songs that have already been released. To call it a 'new album' becomes a bit of a stretch. It feels like a best of collection. This isn't necessarily a bad thing, but it makes the decision of actually buying it a questionable one if the singles are already owned. I mean, there are literally only FOUR tracks exclusive to this album. Yikes.
By the time the album ends,  it is hard to really say much about it. Hearing so much of it previously really wrecks any kind of chance it had to make any real impact, and having so many producers and guests (ranging from Kenshi Yonezu to Yasuyuki Okamura) working with her makes it feel more like a Various Artists compilation than her own release. It's unfair to say that it doesn't have some truly enjoyable moments- but barely enough to warrant any repeated listens. In the end, I can only really recommend the purchase if you wanted an easy way to bundle all her singles together- no more, no less.
THANK YOU BLUE is ultimately, a safe but somewhat tasteful collection of bops from DAOKO that is enjoyable, if inoffensive. It surely will gain it's detractors- many old fans will truly feel left behind. But looking at it from the perspective of what DAOKO is trying to achieve- become a POP STAR, she has ultimately made quite a stepping block of an album- which one can only hope will be expanded upon in the future. For those feeling left behind, don't worry, just head over to Seiko Oomori's album "kitixxxgaia" and hear DAOKO belt out her old self on the track "Chikyuu Saigo no Futari".
5/10. Decent enough, but won't make much of an impact, negative or positive.