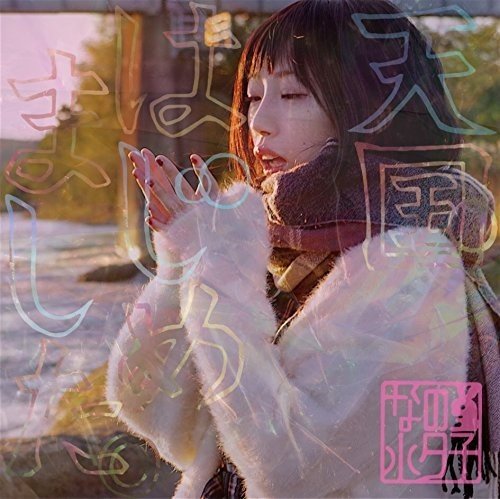 When Sayuko Nano dropped her first major EP "Kimi to Issho Nara Jigoku Demo Iiyo" in 2015, she struck a chord with her intended audience. She fit right in with the new wave of 'alt-girls'- hitting a perfect midpoint between the likes of sparkly pop artists like Seiko Oomori and Hanae, whilst also touching on the sound of whisper-rap artists such as Izumi Macra and (then) Daoko. It went down perfectly with her intended audience- and was one of the most widely accepted and easily digested EPs from the emerging current scene.
And then, she sorta disappeared– delving into the world of seedy photo-books and occasional tweets to let us know she was still alive. Last year then, when she announced that she had recorded a new EP was very exciting news for anyone following her. The followup, 4 track mini album "Tengoku Hajimemashita" hit late January to a fairly lukewarm response. The lead single was a bit concerning to say the least. Still, I persevered and tried it out regardless. This definitely wasn't the Sayuko Nano who sent shivers down our spines three years earlier. This was, well, disappointing, generic J-pop.
While there isn't anything particularly atrocious or offensive about it, nothing really pings or stands out. The character of her early work has all but disappeared, instead favoring the trappings of lesser idol groups or casual contemporary pop. No teeth, no soul. Production opts for highly polished, overly glossy bops instead of the dreamy murk of her last outing. Unfortunately, it means that the mere four tracks just pass-by without any fanfare, just a slightly pleasant time kill.
Other than that, there really isn't much to say. No individual tracks are better or worse than the others, so no "listener picks" can be discerned. The EP is concerning to anyone who has followed her from the start; in many ways it reminds of Wakusei Abnormal, who after blasting off with an amazing debut, ended up falling into the depths of generic pop with their followup releases. Hell, Sayuko Nano's songs here even kind of sound like later Wakusei Abnormal at times. It's not a release I can recommend to anyone, and that is a saddening thought for someone who had caught my attention so much just one release earlier.
4/10 Hopefully it's just a misstep, but for now, Sayuko Nano has provided the most disappointing release of 2018 so far.