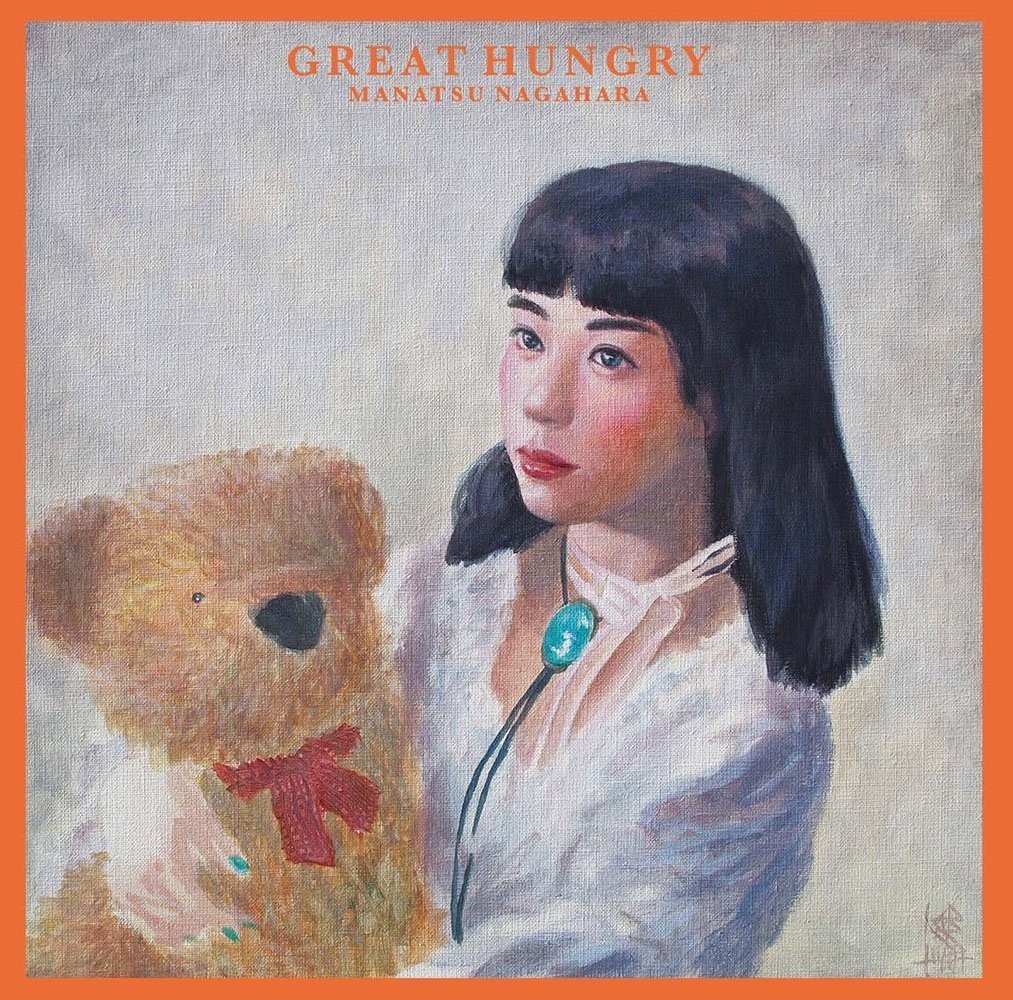 Early 2018 has been quite the dry spell for Japanese Pop, at least compared to recent years. Thankfully then, Manatsu Nagahara has brought the rains of goodness with her debut full length GREAT HUNGRY.
Sometimes it doesn't take reinventing the wheel to create a truly delightful album, and Nagahara has done just that here; provided one of the most catchy, heartwarming and truly outstanding ALBUM experiences in quite a while. She wears her previous work in pop punk group SEBASTIAN X on her sleeves here- but here there isn't a sense of having to stick to one sound, leaping from genre to genre with gleeful abandon. While on paper that sounds like a mess- there is a well developed structure to the proceedings here- and the album is wonderfully easy to consume on first listen.
The energy and bounciness she brings to each and every track on her album is the thing you will notice immediately. Manatsu Nagahara is really having a lot of fun in the process- all the while showing a lot of care and concern for the final product. She uses her vocal styling to great benefit, that intensely nasal delivery both intoxicating levels of cute and piercingly catchy. It may not appeal to every listener- at first, but given time to settle, you'll find yourself falling under her spell.
Album highlights are the folky opener "Dancer in the Poetry", pop-punk blazer "Boku no Ikari Kimi no Hikari", delightful lead single "Asonde Ikiyou" (try getting THAT out of your head for the next week) the ridiculously playful "FIRE" (with it's absolutely uneccesary but charming cheer-line chorus), and the appropriately titled closer "SUPER GOOD", in a new rendition for this album.
The thing is though, even the songs on the album that don't hit quite as hard at the beginning all have some kind of eventual payoff, making none of them 'skippable' and impossible to ignore. Whether it be a goofy guitar solo, beautiful harmonization with her backing vocalists or a wild breakdown and faux-rap, it all has something to offer.
In the end, the takeaway experience from this gem of a record is one of absolute and utter delight, and one that will stick to the memory of anyone who chooses to take the plunge. The first truly great mainstream J-pop album that this listener has heard in 2018, and surely one that I will continue to return to throughout the year.
8.5/10 Manatsu Nagahara's GREAT HUNGRY truly feeds that hunger for some wonderful J-tunes that we have sorely missed for the last four months.