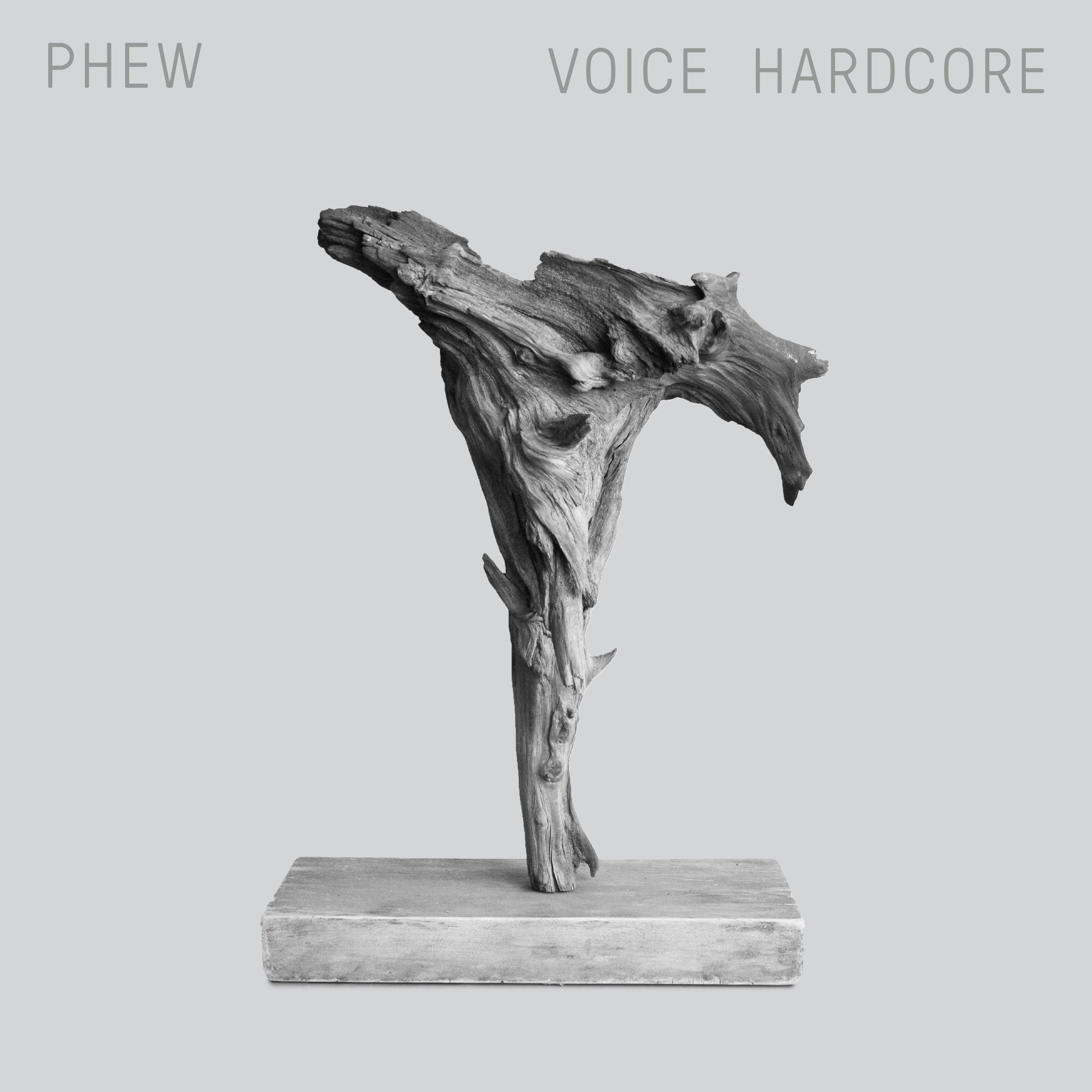 If one characteristic comes to mind instantaneously when you think about legendary experimental artist Phew, it's her vocals. A unique balance between spoken word and singing, Phew fleets between a sense of cool indifference while ever daring to show bright enthusiasm. It creates this real sense of tension, which encapsulates her listeners and creates an utterly compelling listen every time. An album created entirely of her vocals then- creates one of her most outlandish, yet minimal works to date, one that will both excite and challenge fans simultaneously.
The appropriately entitled VOICE HARDCORE is a minimalist's fantasy. It bares a stark contrast to last year's LIGHT SLEEP, which verged on noise music with it's whirl of electronic fuzz. This time, Phew offers an ambient journey that feels like it is held together by a thread. For those not put off by its instant lack of accessibility- repeat listens are rewarding, as the album is a grower in every sense of the word.
Some people have likened this album to an "opiate haze"- though I find that a bit of a hard take to swallow, as there is definite focus and structure to these pieces. Sure there may be no "catchiness" or melody in the broadest sense of the terms, but Phew has a mission and she's damn determined to get there.
In her Facebook press release she describes the album as "an attempt to make new reverberations that I have never heard before by using only my body". She also states that a voice only album has been brewing in her mind since her debut solo single "Finale"- way back in 1980. When she finally got round to recording the album, she bashed it out in an three day period- an astonishing accomplishment when listening to the quality of material here.
The work's mixing and mastering must also be mentioned, it sounds absolutely divine. Hiroyuki Nagashima is responsible for this and has tweaked the album to perfection, truly bringing Phew's vision to life. For something so minimal to sound so massive is a triumph. Ultimately, the fact that Phew is delivering such brilliant and challenging works this late in her career- is truly her greatest gift to music. Bold.
9/10– Another amazing yet challenging late-career Phew release that will reward anyone that is willing to stick with it.